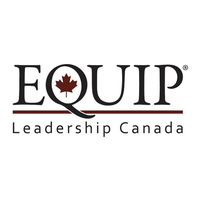 Authentic Leadership Seminars
The field, study and practice of leadership continues to generate interest across the social realms of society. Within Christian Leadership formation and development, cultural leadership principles and practices are adopted and implemented, too often this results in a bend towards legalism over the message of Grace.
EQUIP Leadership Canada is committed, through encouraging leadership as Jesus intends, to allow God to work through us to finish the work assigned by our LORD Jesus—the work of telling the world the Good News about the wonderful grace of God.