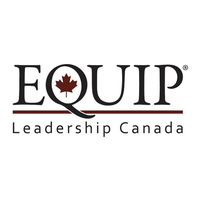 Equip Leadership Canada
Equip Leadership Canada
Our team from Equip Leadership Canada would like to thank you for the privilege of joining you on your personal and leadership journey through our mission of encouraging Christian Leaders in the way Jesus intends.
Countless people from around the world have gone through Equip Leadership Canada's Authentic Leadership Curriculum. This diversity includes indigenous leaders from the Amazon, working professionals from west Africa, pastors and church leaders from North America and the emerging generations who will be our leaders of tomorrow.
You now have an opportunity to help someone else embark on their own journey towards developing in their leadership.
A small gift of $2, $5 or $10 or more will help to cover a portion of the cost for someone new to launch into Authentic Leadership.
A custom gift of $320 will provide the total support needed for one new person to receive the leadership curriculum.
A larger custom gift of $3,200 will provide an entire class of 10 individuals the opportunity to experience Authentic Leadership.
**Equip Leadership Canada does not charge for the training provided - your generosity leads to impacting another person's leadership journey! Thank you for helping us equip more people like you.**

Sponsored by