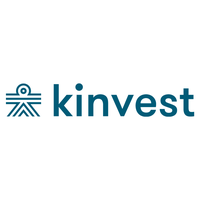 Kinvest Impact Foundation
Kinvest Impact Foundation
Rural Africa is brimming with unrealized potential. The opportunity exists to catalyze local, rural economies into spaces where communities can thrive. Strategic investment – in infrastructure and people – is the key to providing the men and women who call rural Africa home with the possibility to change their story from mere survival to active flourishing.
At Kinvest Impact Foundation, we are taking a new approach to unlocking the potential of the only ones who can make a lasting difference in Africa – the African people. We work in partnership with local communities, earning their buy-in and trust, to create spaces where entrepreneurs can incubate ideas, accelerate their business growth, and generate prosperity that can be reinvested in the region for decades to come.
This is our courageous vision for impact in rural Africa. We invite you to join us!