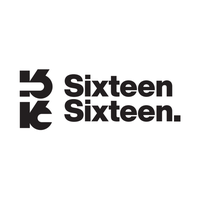 Week 5 - Connection: Blake Wheeler
Ladd Foundation
1616 (created by Ladd Foundation, a nonprofit founded by 2-time Stanley Cup Champion Andrew Ladd and his wife Brandy) is a first of its kind, FREE, virtually delivered program focused on equipping youth hockey players with the mental skills they need to thrive on and off the ice. Through decades of research we know this is not possible by working with the kids alone- the adults in their world learning and trying out new language and ways of thinking can really lead to maximum impact for the kids. That is why 1616 is designed as a team experience for not only the Players, but also the Parent/Caregiver and Players' Coaches.
Each week 1616 shares content via email and text message specially developed by our team of experts for each user group (ex: Players get stories from hockey stars, Parents get car ride home tips and conversation starters, Coaches get skills videos and tips). 1616 includes awesome videos from dozens of NHL players, women's national team champions and paralympians and our goal is to help kids thrive through small moments of learning for them, their parents and coaches. It's a "take and use as much as you'd like" style program but because we know how busy our participants are, we've designed it so that if they "do" it all, they won't need more than 20 minutes per week, total!
1616 launched its first full season of programming in October 2022 with 88 teams (over 1,420 Players, 1,800 Parent/Caregivers and 299 Coaches) from across the U.S. and Canada.
Week 5 - Connection: Blake Wheeler – North America