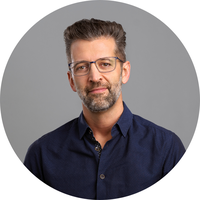 Tyler Chisholm
Tyler Chisholm
Discover the world of Tyler Chisholm, Co-Founder and CEO of clearmotive marketing group, and a man who is passionate about making a difference in the world. Tyler believes in the power of philanthropy and uses his voice, opportunities, and platform to enable connections that demonstrate the end result of giving.
Tyler's philanthropic inspiration fuels his annual gift-giving initiative, Red Express, which ensures that children wake up to a gift on Christmas morning. But Tyler's generosity doesn't stop there. He also partners with organizations like Givesome, a platform that allows individuals to connect their generosity with real-world impact.
Givesome is the perfect fit for Tyler's vision because it enables him to use his platform to make a difference tangibly. By partnering with Givesome, Tyler can showcase the power of philanthropy and inspire others to take action. After all, generosity is contagious, and Tyler wants to spread it far and wide.
Through his philanthropic initiatives and Givesome partnerships, Tyler has been a part of making a real difference in the lives of many. He partners with organizations like Calgary Urban Projects Society (CUPS), Children's Cottage Society, Calgary Food Bank, and International Justice Mission Canada in seeing meaningful change. Tyler is committed to using his platform for good.