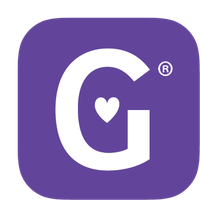 Hannah's Journey
Hannah's Journey
Meet the Whitelaws!
– Hannah, Jay and their awesome son Jackson. Although this awesome threesome has been through tough times before, as we all have from time to time – this new challenge is a big one and will take a village to make sure they get the care and support they need to come out stronger and better on the other side of this. Hannah has what's called
Hairy Cell Leukemia
. It's a cancer of the blood and bone marrow. Hairy Cell is one of the rarest forms of Leukemia and the medical field has not yet found a cure.
In a few short weeks, she will start her first chemo treatments. Although this type of cancer is incredibly rare, especially in young people her age, the prognosis is fairly optimistic, but the battle will be ferocious - to say the least. Doctors expect her to be bedridden for months before she has the strength to get up (literally) and start taking steps to get back to her normal life as "mom", "ma", "Hans" or our favourite "Hanner Bananer". Hannah will be in the fight of her life, sadly without any type of financial support, medical insurance or health benefits as she has been actively looking for a new job for a few months now. Needless to say, cancer's timing wasn't great – as always.
You should know that this family has dedicated their lives to support others, to build strong communities and to fuel a movement of giving back. This time, Jay, Hannah and Jackson need to feel the support and love they have shown others so they can navigate these hard times and get back to doing what they do best – giving, caring and spreading the good.
Cancer will not define their lives. Hannah knows that cancer is not who she is, it's just something that happened to her. They are ready for the fight and are immensely grateful for the support and love of their friends, family and their entire community. Let's show them some love and hope that others would do the same for us if we were ever in their shoes –I know the Whitelaws would.
Thank you for your love and support as we help care for Hannah and the family over the next 4-6 months of recovery.
Hannah's Village
xo